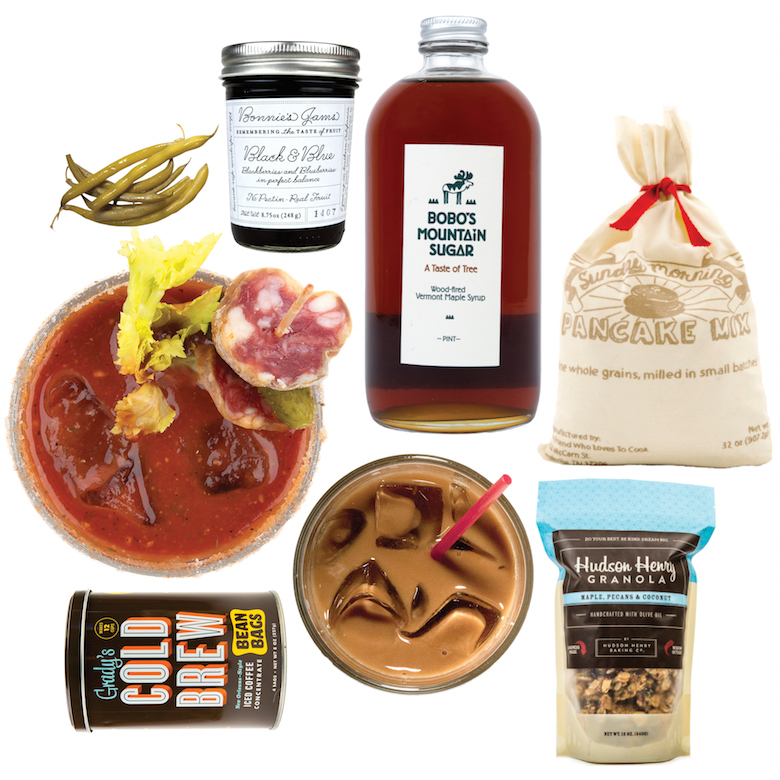 You've done perfume, jewelry, picture frames. This year, go indie with "Easy Like Sunday Morning," one of the many new tasty Mother's Day gifts curated by Mouth, the number one online destination for small-batch food, spirits and wine gifts.
This marvelous maternal mix has everything needed to start Mom's day right: whole grain pancake mix, just-sweet-enough Vermont dark maple syrup, berry jam, pecan and coconut granola and a DIY cold brew kit. For the mom who likes something with a little more oomph, Mouth also threw in a spicy Bloody Mary mix and pickled string beans for garnish. It's a Mother's Day gift she won't forget.
Homemade "World's Best Mom" drawing not included.
Can't see the form? Enter at this link.
Click here for terms and conditions.